David W. Rose - Contributing Editor
David W. Rose is an archivist, writer, and past president of the Connecticut-Westchester Mycological Association (COMA). As archivist, he has organized the records of many prominent mycologists and botanists at the New York Botanical Garden, including Lewis David von Schweinitz, Nathaniel Lord Britton, William A. Murrill, Bernard O. Dodge, Kenneth Raper, Arthur Cronquist, and Clark Rogerson.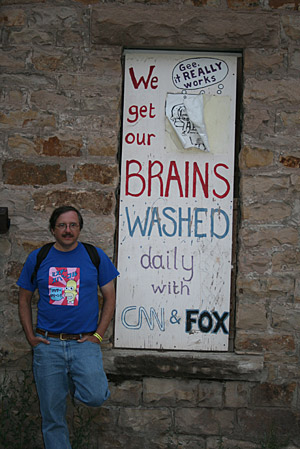 As consulting archivist he has processed the Charles Horton Peck Papers of the New York State Museum and the records of the North American Mycological Association (NAMA). An avid Joycean, he has been a member of the Finnegans Wake Society of New York (aka Wake Watchers) at the Gotham Book Mart in New York City. His column, "Notes from Underground," has appeared in the COMA newsletter, Spores Illustrated, since 1998. "Notes from Underground" and his full-length, feature articles explore wide-ranging and subterranean themes in mycology where literary, historical, and philosophical subjects intersect and, quite often, collide head-on, to illustrate that "mushrooms are a window to the imagination." David is presently Archivist of the March of Dimes Foundation and author of the first photographic history of the foundation in the Arcadia Images of America series. When not hunting mushrooms in the woods, he scrounges for historical fungi in archives, poetry, and literature. He may be contacted at tomashunders@aol.com.
March 14, 2008 / David Rose / Connecticut-Westchester Mycological Association (COMA)